11 Reasons Why You Should Enrol With Tonydoo Visuals School of Photography [WEEKEND CLASSES] TODAY!
Kickstart your Photography Dream with us.
Book your seat in class now. Join many other students who turn to Tonydoo Visuals to start their Photography Career!
Stop procrastinating! Join us today! Registration closes soon. Hurry! reserve your slot now.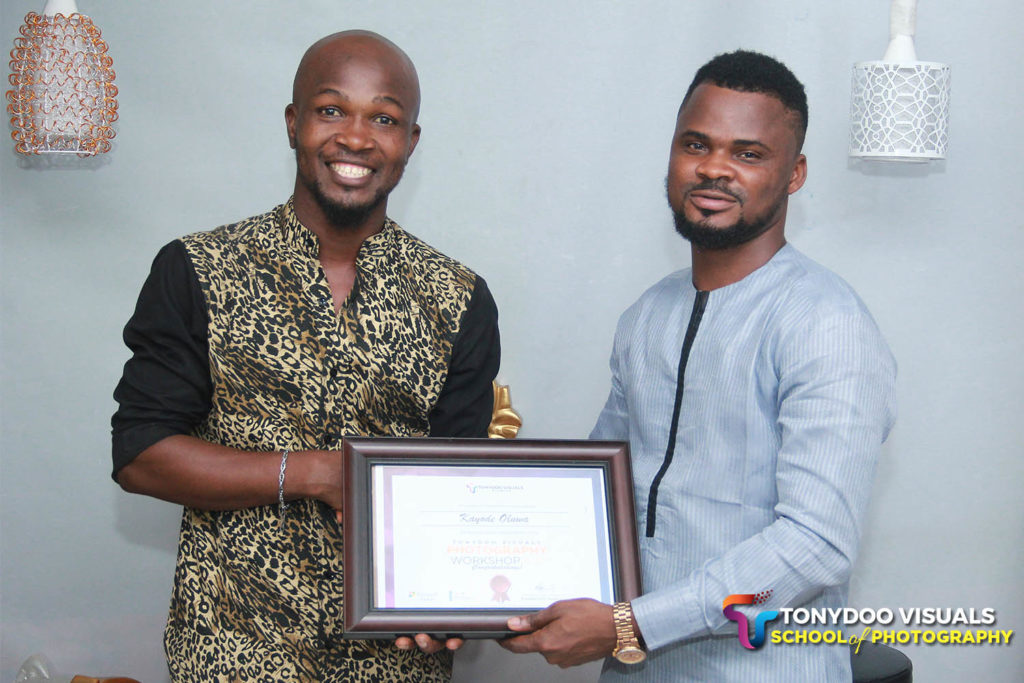 Our Photography training is the best in Lagos and ultimately the best in Nigeria. The Academy is led by Google's No 1 Wedding Photographer in Nigeria – CEO, Tonydoo Visuals – Mr. Tony Olanrewaju (MIT)
Our Photography Training is structured around the best techniques available out there in the Photography World.
Certificates will be issued to participants.
The Tonydoo Visuals Photography Training will help you improve your marketability in the saturated Nigerian Labour Market.
This training will enhance your skill set and teach you how to be creative in order to make you a multi talented individual
Students of our Training School always get opportunity to use the studio, lights, backdrops for their personal shoots, even after the training FREE OF CHARGE.
Each student gets FREE Photography E-books and course materials which will enhance every students understanding of what is being taught during classes.
Every student will be taught the Business of Photography, where secrets, tips and strategies on how to build a Photography Brand, Get Photography Gigs and ultimately make money with Photography and Photography products.
There is FREE accessibility for all students during and after the training.
Every student has the opportunity to join the Tonydoo Visuals team team for events, wedding shoots and different types of other shoots.
Every student is allowed to do a personal photography project during or after trainings.
You will also be added to a Whatsapp group where you are taught several things related to Photography and a lot of Tutorials. You will also be able to relate with like minded people who are ex students and new students of the school.
BONUSES
There will be Cameras that will be used in teaching during classes. Remember the classes are practical based classes.
We have partnerships with Camera sellers and vendors who you can buy your Cameras, Backdrops, Lights etc from at very discounted prices.
Our next training starts in a few days. Register NOW. Start making your payments before all slots are taken.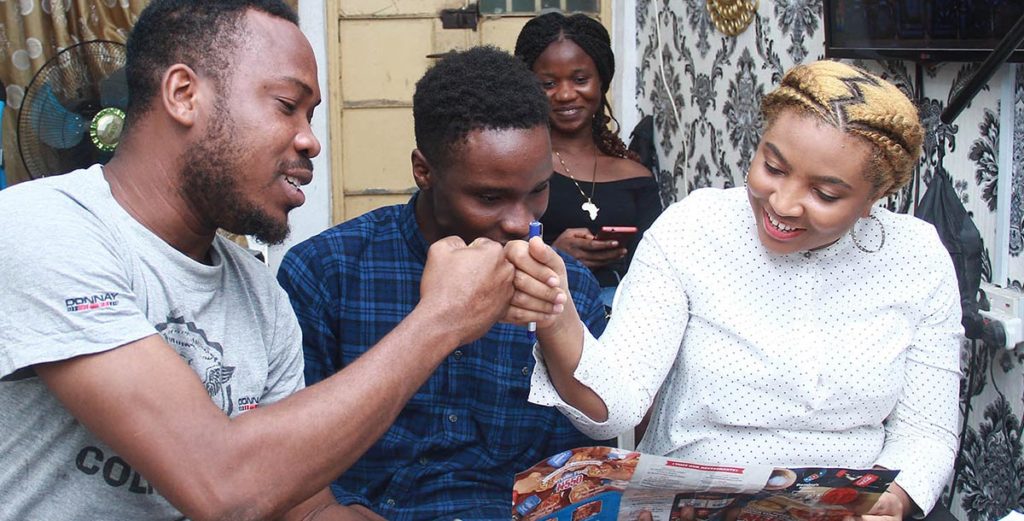 One Month Training for only N90,000. Prices return back to N150,000 after this batch.
What are you waiting for? Want to join us? Contact us on 0806-865-7557
Introduction to photography
Camera settings
Indoor and outdoor photography
Framing and composition
Editing (photo screening)
3D lighting
Landscape photography
Portrait
Creative and product photography
How to setup a mini studio
Practical test
6 months mentorship
1 Year Support
Life time access
Hurry! Limited slots left.
Date:
Saturday, June 13th, 2020
Venue
Tonydoo Visuals Studios at No 3, Musa Adeshoga Close, (Behind Total Petrol Station), Shyllon, Palmgrove Bus Stop, Palmgrove, Lagos.
If you are using Google Map/Uber/Taxify, type Tonydoo Visuals Studios.
Time
10am – 3pm on Mondays, Wednesdays and Thursdays
Certificates will be issued to participants.
We also organise and go for Field Trips exclusive to students and alumni of our Photography School tagged #TheUnseenLagos Check out pictures from the last Field Trip/Excursion here: Tonydoo Visuals Photography Excursion: The Unseen Lagos Documentary
It is really a movement! We cant wait for you to join us!
Simply make a payment of N90,000 for the 6 Weekends training .
BANK NAME: GTBANK
ACCOUNT NAME: OLANREWAJU ANTHONY ADERINWALE
ACCOUNT NUMBER: 0037492921
Send screenshots or call 08068657557 to confirm your payment. You will be sent a payment receipt and confirmation immediately.