REGISTRATION ENDING SOON. GET ALL THE RIGHT PHOTOGRAPHY SKILLS, KNOWLEDGE, RESOURCES AND SUPPORT YOU NEED TO START, GROW AND SCALE A SUCCESSFUL PHOTOGRAPHY BUSINESS AND CAREER 
Become a Highly Sought-After and Well Paid Professional Photographer
… and position yourself to actually make money, get a well-paid job and boost any business sales and awareness faster…
🧰 No Technical Experience Required. 🖥️ No Camera Needed.
Our Professional Photography Course is designed for any skill level and work background however, you should be good and comfortable learning new concepts and passionate about creativity. We want to give people like you everything you need to legitimately succeed, where they know the price upfront, and if they follow through and put the work in, they will inevitably succeed.
Keep reading for training date, cost and what you will get from taking our professional photography course.
Finally, you have found the ONLY Comprehensive 90% practical and 10% theoretical Photography Training Course with during and after-training support from photography experts with both local and international experience to coach and mentor you to achieve your business or career goals.
Earn Proficiency Certificates to work and make money from anywhere in the world with the knowledge of photography and the business of photography
Trusted by over 10,485 people and businesses globally…
Top decision makers and employees from these great companies choose the Tonydoo Visuals Photography over other photography companies to learn and execute their Photography needs.
Real Results From Real People
Our students aren't just satisfied, they have real business or career results and ultimately most of our students that intentionally implement what they learnt from our photography training course make back the entire course fee from their next job or clients in a single month or 2!.
SEE PROOF… OUR STUDENTS THAT IMPLEMENT WHAT WE TEACH INTENTIONALLY ACHIEVE REAL BUSINESS AND CAREER RESULTS …
Over 1,450 people trained and coached globally say we are the No. 1 Photography School and the Best in the Business for highly practical training and support that ultimately drives real result… You will agree they can't be all wrong.
The best part is that you will learn Photography hands-on by implementing practical real-world photography projects yourself. We also have an exclusive coaching community wherein we support our students during and after the course and you can ask any question related to the photography field and you will get your answers from past and present students as well as directly from us.
Also remember you will earn a Proficiency Certificate to work and make money from anywhere with our comprehensive  training on Photography
Work and Make Money from Anywhere in the World…
Watch and listen to Mrs. Solape Akinlaja, mom of 2 talk about how she opened a BIG studio in the heart of Lagos in just about 2 months into her training with us after attending our photography bootcamp using our globally recognised strategies and tactics.
As a global photography school with registered offices in the Nigeria, Lekki and Lagos Mainland, we have some of our students that have been able secure photography jobs in multiple companies globally with our support and are doing very well in Photography in all parts of the country and abroad.
We do not just say we are significantly better than other photography schools, we can prove it…
If you really want to spend your money wisely in learning photography, then you will really want to read this entire page and make an informed and wise decision (you will learn a lot in the process).
Well, you can watch and listen to Joshua Olasoko, who wasted money attending another photography training before he finally decided to attend our photography bootcamp and now he knows the difference in quality and standard of training that we provide.
You need to watch it yourself 😊.
Got Questions? Call or WhatsApp 📞 +234-806-865-7557, +234-802-663-9718
HERE IS THE BREAKDOWN OF EXACTLY WHAT YOU WILL GET
Intro to Digital Photography
This is where you will learn about what Photography really means, how lighting affects Photography, the different specializations in Photography, how to choose a specialization that you can focus on.
Value:
₦50,000 (~$140) 
INCLUDED
Professional Photography Course
Because we are committed to your success, will teach you The 3 Pillars of Photography – ISO, Shutterspeed and Aperture, The Exposure Triangle, Depth of Field, The Elements of Composition & more
Value:
₦80,000 (~$205) 
INCLUDED
Advanced Lighting/Studio Lighting
We will teach you the importance of lighting in photography, along side practical sessions on lighting setups, back light, rim light, main light, fill light. You will also have individual sessions where you setup the lights for your individual projects.
Value:
₦50,000 (~$140) 
INCLUDED
Documentary Photography
First, you will learn what Documentary Photography means, how it is different from Street Photography, its applications, how it applies to Photojournalism and how Documentary Photography becomes very important in your Photography journey.
Value:
₦50,000 (~$140) 
INCLUDED
Wedding Photography
Because we are Google's No. 1 Wedding Photographer in Nigeria,you will learn how to make money from Wedding Photography, Tips, Pre Wedding Poses, how to get clients, produce and design Photobooks, edit your images, make frames and much more…
Value:
₦100,000 (~$256) 
INCLUDED
Photography Business
We will teach you how to make money from Photography, how to win clients, expand your client base, photography business ideas, how to network and collaborate with other creatives in the industry.
Value:
₦120,000 (~$307) 
INCLUDED
Social Media
This will cover using Facebook, Instagram and Twitter to build your Photography Brand, Tips to make your social media photos stand out from the crowd, Social media content ideas for your photography business
Value:
₦50,000 (~$128) 
INCLUDED
Editing with Photoshop CC
You will learn how to edit your photos with Adobe Photoshop, gain access to tons of tutorials and video tutorials on editing with adobe Photoshop, rereive a review of your works from us and generally guide you into becoming a Master at Photoshop
Value:
₦100,000 (~$256) 
INCLUDED
Editing with Lightroom
We will teach you how to use Lightroom for editing your photos, Lightroom presets and how to install them, gain access to loads of FREE lightroom presets, How to change colors in an image, brighten up an image, increase and decrease exposure in images.
Value:
₦80,000 (~$205) 
INCLUDED
Professional Certificate
Everyone loves being rewarded for hard work. After your Training, comes a Certificate that signals you are now a Professional in Photography, fit to handle any type of Photography
Value:
₦50,000 (~$205) 
INCLUDED
AND THAT IS NOT ALL….TODAY ONLY! GET THESE LEGACY BONUS COLLECTION, FREE!
We want to show you that we are really interested in your success and we want to ensure you succeed hence, why we have added these legacy bonus collection to give you the support and resources you need to succeed. The only way to truly fail when you are committed to implementing is to lack the right resources, get stuck and give up, so we're here to give you the resources and support you need to make sure that doesn't happen.
Bonus #1:

Get 6 Months to 1 Year Support, Mentorship and Coaching
Value:
₦300,000 (~$817)
FREE
Bonus #2:

Cameras are available for you to use
Value:
₦250,000 (~$681)
FREE
Bonus #3: You will follow the team out on events, shoots, weddings and concerts
Value:
₦100,000 (~$272)
FREE
Bonus #4: Photography Jobs Vacancy Alert
Value:
₦100,000 (~$272)
FREE
Bonus #5: Access to video tutorials, guidelines and templates
Value:
₦50,000 (~$136)
FREE
Bonus #6: Group Excursion & Field Trip
Value:
₦20,000 (~$54)
FREE
TOTAL VALUE = ₦1,550,000 (~$4,225)
IF YOU WERE TO BUY WHAT YOU WILL GET IN OUR COURSE SEPARATELY, YOU WILL PAY NOTHING LESS THAN ₦1,550,000 (~$4,225) BUT YOU WON'T HAVE TO PAY ANYWHERE CLOSE TO THAT INSTEAD YOU WOULD SAVE OVER 90.6% OFF.
DISCOUNTED COST OF TRAINING
N50,000 ONLY
Duration: 4 Weeks
Location: Palmgrove, Ilupeju, Lagos
Time: 10am-2pm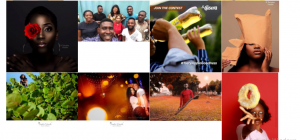 OUR NEXT COURSE DATES…
June 14th – July 10th, 2021
Time: 10am – 3pm
Venue: 3, Musa Adeshoga Close, Shyllon, Palmgrove (Ilupeju), Lagos
Training Days: Mondays, Wednesdays and Thursdays.
Tuition Fees: N50,000 (the best offer you will see on the internet today)
We Have Answered Commonly Asked Questions About Our Highly Demanded Photography Course
What will I be learning?
The full course outline: Introduction to Photography, Professional Photography, Weddings Photography, Achieving Great Images with Composition, Editing and Retouching Images Like a Pro, Model and Studio Photography, Lighting Techniques, 3 Point Lighting, The Business of Photography, Field Trips, Excursions
I don't have any prior experience in photography, can I also join?
Yes, our classes are broken down to the simplest concepts and our style of teaching and practicals will make you have the best time of your life! All that is required of you is the passion for creativity and determination to succeed. Everything is possible to him who believes.
What if I don't have a camera?
Not to worry, we have cameras that we use in Training students. If you are planning to buy, call 08068657557 to get guides on the best type of cameras to buy as a beginner. I have also written an article or blog post that talks in-depth about the cameras to buy, so you don't end up buying what is bad for you and may not really do the work you want to do. We even help you get great discounts when buying cameras, lights, backdrops, memory cards, flash, from our authorised partners and vendors
How many times a week is the training?
The Training runs for 3 times in a week – Mondays, Wednesdays and Thursdays from 10am to 3pm. We will give you assignments to enable you better understand what you have learnt in class.
How long is the training?
The training lasts for 1 Month, with lifetime mentorship, support and guides from the Academy
How can I register and join?
Pay the sum of N5,000 for your form to our account, get your passport ready and visit us at the studio.
Where are you located?
Currently located on the mainland, Palmgrove, Iluepeju Side, Lagos
I stay far, is there accommodation?
Yes,, there is. People come as far as Enugu, Abia, Port Harcourt, Ajah, VGC, Ikoyi, Ikeja to attend our Trainings. We provide accommodation for you throughout the duration of your training. Call our Course Manager on 08068657557 to discuss your accommodation.
Will I be getting jobs after the  training?
As a matter of fact, after teaching you The Business of Photography – which deals with how to get paid as a Photographer, land gigs, get bookings, we also refer you for jobs, you will also follow us on events, weddings and shoots.
How about how to get clients? How will i get clients?
With our strategies, techniques and professional experience, you are guaranteed to succeed in your newly chosen field.
Can I always come to the studio?
Yes, our studio doors are always open. Even during and after your trainings, you can use our studio for your personal shoots with collecting a dime from you.
Can I negotiate the prices?
The prices are not negotiable, as this is the best price for value that you will find on the internet in Lagos Nigeria. The values and bonuses you will get alone is massive compared to the price you will be paying for our trainings. Fear God oh!
Can I pay in instalments? 
Yes, you can pay twice. First deposit of N6,000 before classes commence. Then the balance of N30,000 before the 3rd week of Training.
Will I also learn editing? Also will I learn Photoshop, Lightroom?
Yes! have you seen my image with Michelle Obama , the one with Rihanna and the one with Bill Gates during Dangote's Daughter's Wedding in Lagos recently? Our editing classes are always projected on a large screen with Laptops and editing tablets connected. The state of the art editing methods.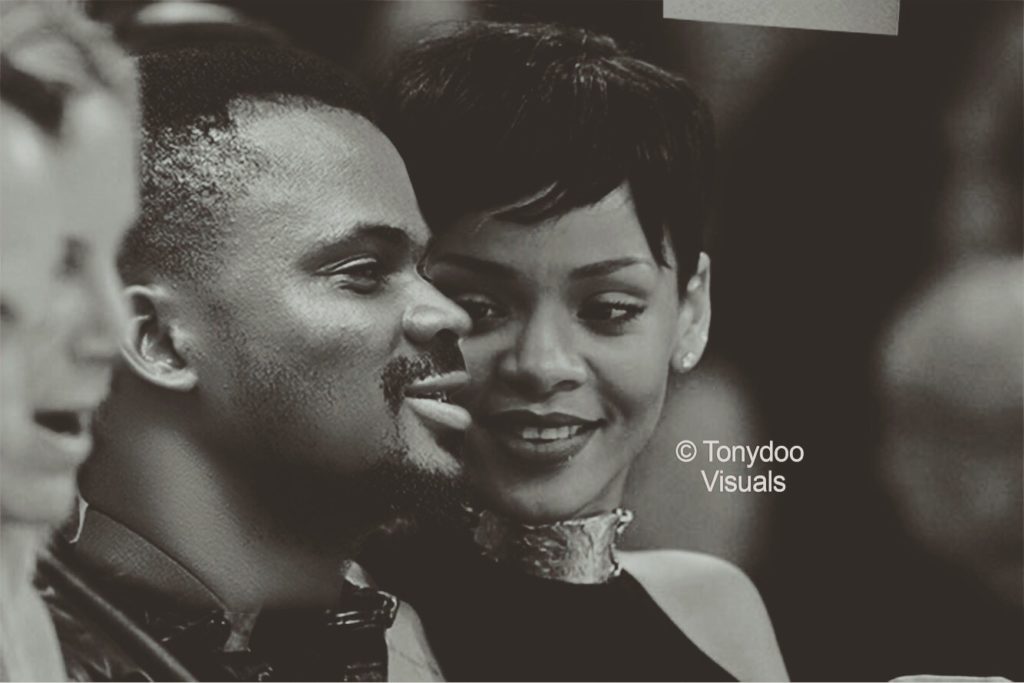 How do I pay?
Step 1: Make payment to secure your space for our classes happening next month.
Account #1: Guaranty Trust Bank / Olanrewaju Anthony A / 0037492921
Account #2: First Bank of Nigeria PLC / Olanrewaju Anthony A / 3046372230
Account #3: Wema Bank / Olanrewaju Anthony A / 0232581821
Step 2: Email us "info@tonydoovisuals.com" to notify us of payment with Name and Phone Number.
Step 3. We will register you as well as send you pre-training materials with access to your bonus courses to start learning immediately.
Note: A failure to pay an installment for any program may result in the suspension or termination of your access to our Programs.
If you have questions about pricing, flexible payment, scholarships, financing options, or just general inquiries about how our course works – Call 📞 0806 865 7557, 0802 663 9718. We are happy to assist you!
People from these companies trust us and you should too...
If they trust us, you should too





OUR STANDARD COURSE FEES
⚠️ ACT FAST BEFORE PRICE GOES UP AGAIN
Remember, this particular one is going for only N90,000. (NOT N150,000)
SPECIAL PHOTOGRAPHY COURSE
Online Training
Dedicated for those who are already into Photography and have some working experience of the camera, lights, editing, photography equipments operation and on-field experience. If you want to upgrade your knowledge, this is for you.
Modules available
Image Retouching – ₦80,000
Advanced Lighting – ₦80,000
Image Manipulation – ₦100,000
PROFESSIONAL PHOTOGRAPHY COURSE
One Month Training
Full Course With Professional Photography Certificate + Bonus Courses + Group Coaching + Support Community + Access to 1-on-1 Remote Support with a  Coach +  Access to Weekly "What is Working" Masterclass Training + Access to Expert Review of Your Photography Works
Full Tuition
₦150,000
You will save an extra ₦30,000 by paying in full.
3 MONTHS PHOTOGRAPHY COURSE
Three Months Training
Full Course With Professional Diploma Certification + Bonus Course + Group Coaching + Support Community + 1 Year Access to 1-on-1 Remote Support with a Coach + 1 Year Access to Weekly "What is Working" Masterclass Training + 1 Year Access Expert Review of Your Photography Works + Upgrade Class
Full Tuition
₦350,000
You will save an extra ₦50,000 by paying in full.
Now isn't a good time for me. When will you do this training again?
The real question is "How long have you said you want to increase sales or get a better paying job or even make more money to live a better and quality life?" or "How important is it to you to increase sales or get a better paying job or even make more money to live a better and quality life?"
If now "isn't a good time to accelerate your business or career with digital marketing," understand one thing: it's NEVER going to feel like the right time.
Do not fear failure, but please be terrified of regret of tomorrow because you refuse to take action today for a better tomorrow. At a certain point, you have to stop waiting and make things happen for yourself.
Do not be like most people that wait for when it is too late like Taiwo who lost his job but then he found out about our photography course and attending our course was the best thing that happened to him because he now has many options – he can secure a higher paying job or become an entrepreneur that hires people to work for him (you can guess what option he picked 😊).
Watch other students share their brutally honest impressions of our Photography Classes
Jephthah Ifeanyi came all the way from Enugu to join our classes in Lagos. Listen to what he has to say
Not joining the course today is actually costing you more money than you think
Aside from the fact that if you delay joining you will probably pay higher for the next course, you would, however, be delaying yourself from achieving success.
REGISTER NOW BEFORE IT'S TOO LATE
Register NOW and JOIN the next class.
Since 2013. Cameras are Available. Top Photography Training Centre in Nigeria. New Classes Every Month. Trip + Tours Plus 1 Year Support | Online Tutorials | Online Group
The results speak for themselves... 10 bonuses worth over ₦500,000 for 100% FREE if you pay TODAY to secure your space):
Huge career opportunities. Unlimited Potentials. Insist on Tonydoo Visuals! You will be glad you did! Contact us NOW: 0806 865 7557
Works from Tonydoo Visuals Photography School (including practicals, class works, field trips, student works)
Here is me with Sony Alpha Team on a visit to my office in Lekki Phase 1, Lagos
The truth is that you won't get this value at this price anywhere. Not in Lagos, not in Nigeria.
This is the most complete course in Photography available anywhere in Nigeria today. Especially to find someone who is passionate about helping young ones grow, develop and empower youths in the society.
NOW, YOU'VE SEEN WHY THOUSANDS OF PEOPLE ARE RAVING ABOUT THIS PHOTOGRAPHY TRAINING…
Clients that trust my work, strategies and have worked with me over the years include: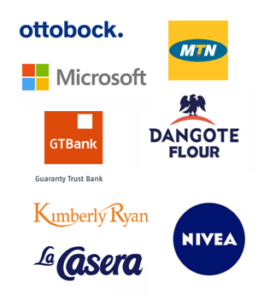 P.S. In case you're one of those people who just skip to the end of the letter, here's the deal:
I'm taking you by the hand and showing you Little Known Secret to taking Great Images, Light and Edit Like a Pro that photographers in Lagos or photographers in Nigeria Don't Want You To Know, your life is seeing a turn around today and NOW!
I will also be teaching you during classes methods that outlines the EXACT secret selling system I've used to generate millions in sales for me and my clients.
P.P.S This is a very limited offer because I have only a few slots in class and they are ready to be filled. Once we've sold out we'll have to do another class and I don't know how long this will take and how much we'll be charging for the classes. So act now and get your free materials.
There is no "catch" to this offer. You will not be signing up for any "trial" to some monthly program or anything like that. No shenanigans of any kind.
P.P.P.S I'm so confident this training will have a profound impact on your photography, financial stability, editing, creative passion, business, that if it doesn't, let me know and I'll even give you back the money you spent on the training. You don't even need to send all the bonus packs.
This offer of 90k instead of 250K is valid for today only. Get it before it expires.